A Foreign Affair Services
There are a number of ways to meet beautiful foreign ladies on our site, including:
Correspondence:
Platinum Membership is the level of service that provides the best value! The activation fee for your Platinum membership is only $95.00, which will give you instant access to the addresses on the site for one month, then only $29.95 a month to remain a Platinum member.
Express Mail:
The Express Mail system allows you to quickly send your letter (with a full translation) via our network of foreign offices, even though she may not have her own personal E-mail account. (Many of the women do not have their own E-mail address, thus by using the Mail Forwarding service your letter will reach the woman in just a matter of a day or two.) The cost to send an Express Mail letter is $9.99 per page. You may wish to send a photo along with your letter for an additional $3.50.
As a Platinum Member you will also receive Express Mail discounts. When using the Express Mail service, Platinum members pay only $7.49 per letter (including translations) as opposed to $9.99 for non-Platinum members.
Introductions:
Euro/Latin/Asian Individual Introduction Clubs. A Foreign Affair offers Individual Introduction Services for specific cities in Ukraine, Latin America or Asia. These cities offer great travel destinations and an amazing selection of women, ranging for the classic girl next door to the women that qualify for world-class model status. Choose a 7-day, 10 day or 14 day Club Package and meet exciting ladies for dating and marriage!
Please call (800) 576-3367 ext 208 and talk with Anna, our Travel Desk Coordinator. Or email Anna at travel@loveme.com.
Group Singles Tours:
Go on a vacation and meet beautiful women! We see our best results when men stop writing letters and just go on a tour! We have multiple tours to the Ukraine, Latin America, and Asian locations year round so donít wait! Itís cheaper than any travel agent, plus you could quite possibly meet the love of your life. You will not only have access to unlimited personal introductions to the women in that area, but you will also enjoy two socials with 7 day tours and three socials with 10 day tours where you will meet more women in one night than you have in the last 5 years!
For a list of Tour Dates and Prices:
Executive Introduction Program:
For gentlemen seeking a more personalized introduction service, we have developed the Executive Plan as an alternative to our standard offerings to serve those clients requiring a much more extensive, personalized, approach. The Executive Plan is designed to take maximum advantage of our existing infrastructure, while affording the client the highest level of individualized service and attention. You will be assigned a Personal Consultant, who will guide you through the entire process. You will personally meet with her in order to become better acquainted for the purposes of building an effective working relationship. The Consultant will interface with all of our offices and oversee all of the tasks necessary to produce a list of suitable matches/candidates. Once a list of suitable candidates has been compiled, the consultant will work closely with you to choose a select list of potential matches for personal meetings.
Additional Services:
Phone Translation:
You may arrange a 3 way translated phone-call with any girl from loveme.com regardless of what country she is from. The service can be used from ANYWHERE in the world. Our staff will make a "Pre-Set Call", at A Foreign Affair's expense, to ensure that both parties are available and willing to make the call. We try to set the earliest possible time, sometimes within minutes! Your phone translation call includes all long distance phone charges, both international and domestic, if you reside in the USA. There is never a charge to you until you are actually connected to the party you are calling.
When using the Phone Translation Service, Platinum members pay only $3.99 per minute as opposed to $5.99 for non-Platinum members.
Gift Delivery:
Show that special someone you care with a distinctive gift selected from our recently expanded gift menu. Whether it's the traditional bouquet of red roses, or a relaxing day at the spa.
Free 10-minute Phone Translation with any gift order totaling $95.00 or more. Now when you send her that beautiful bouquet of roses, you can call her to see how she liked them on us!
---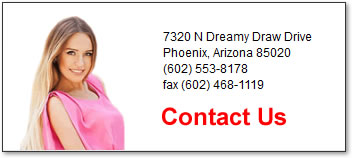 Copyright &copy 1995-2023