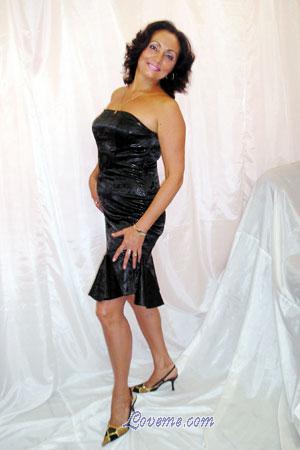 81542
Tatiana
Ukraine
City: Mariupol
Age: 54
Birth Date: 7/1/1955
Weight: 145lb, 66kg
Height: 5'5", 165cm
Measurements:
Measurements cm:
Measurements: 0-0-0
Eye Color: Brown
Hair Color: Brown
Marital Status: Divorced
Children: 1
Religion: Christian (Orthodox)
Smoker: N
Drinker: N
Education: technical school
Company:
Job Title: engineer
Years Worked: 20
Sports: aerobics, swimming
Hobbies: sport, fashion, travel, knitting, sewing, cooking


Self Description: I enjoy clever and reasonable conversation or emotional and light-minded chat with my friends. I like reading books. I like classical, modern, popular scientific literature. I adore traveling. My last trip was to the Crimea with my elder son. I like theatre and opera – my son has a wonderful tenor. I love my boys ;o) I live in the seaside city and I often go to the seaside. I have my favourite place there. When it is cold to swim, I simply sit at the seashore and watch the waves and the clouds. I rarely stay at home, but when I do, I like to spend this rare chance knitting or sewing or cooking. I like my job too. I think that I have nearly everything one can wish for. Except for love and care from a man whom I can admire and support in his life.

Comments: I want to find a reliable man close to me. My main values in life are love, understanding and decency. This is what I am looking for. Your looks are important only in the extent that you should look healthy and happy. I do not care if you neglect sports ;o) I just want you to be a man and to look a man. In general, if you are beautiful externally and internally I won't be against it ;o) I will give you a list of desirable qualities of yours. If you have at least one of them ;o) I will be happy! So, I want you to like music, theatre, literature, traveling, shopping, talking to each other, home coziness. If you like something else which is not typical in this country, I would be glad to share this interest of yours.